Warning : This web has alot of cool graphics.
A wonderful fun experience for those with a decently
fast computer. But absolute agony for those with a
very slow one. I'm sorry. But in order to keep the
site as colorful and creative as the artist it was made
for it is strongly recommended that the contents
be viewed with an appropriate Pentium PC.
______________________
REGINE'S OFFICIAL WEB OPENS IN MAY !
21 April 2001 - Happy Birthday Bird!
Have a successful show 2nite!
16 APRIL
New Regine newspaper AD posted in the Picture Bin.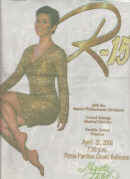 12 APRIL
New pictures Regine taken from the TV. Digitally by a fan. Posted in the PICTURE BIN.
10 APRIL
New pictures from Yes Magazine have been posted in Regine's Picture Bin.
GREET REGINE FOR HER BIRTHDAY VIA AN ANIMATED BIRTHDAY CARD?
Information has been posted inside Regine's Interactive bulleting board

This new poll ends this May. .
28 MARCH
Regine's INSIDE BUZZ has a poll in the front page.
Join the poll for your favorite ( not the best) singer.
14 MARCH
Regine's Picture Bin has a new background
for the front page. It's a limited run.

11 March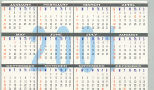 Hey, hey hey . . .
Digital of Luzon is giving away
calendars with picture of our
national song bird on it!

See a Bigger copy in da Pic Bin . . .



GOOD NEWS AND BAD NEWS . .
Bad news is we lost our contact
to album/CD sales. We don't know how many
Regine albums are selling anymore. We haven't
heard from him/her/it for awhile. But we truly
appreciate the inside word on sales while
it came in. The last word? Regine's 'Live'
was triple platinum. Not bad at all...
Good news?
Our good buddy down the street just passed
a quick tidbit to us recently at the local
record bar. (nice place to meet) and he is
now working for DIGITAL. The company that
is posting Regine's face on giant billboards
all over Luzon! Well, he promises to grab
us a bunch of posters for us to give away.
I already got myself a DIGITAL CALENDAR.

Who needs Smart or Globe? I like this
company already. Any company that likes giving away
stuff deserves our business. Don't ya agree? hehe ..

A REGINE SONG IN A WALT DISNEY COLLECTION IS OUT!!
INFO INSIDE THE BUZZ. ( Interactive Board )

2 MARCH -Couple of new features in all web sites but they are low key.
I finally learn how to do the watermark thingy that makes the page
move different with the background. Yehey!
A new Regine Yahoo mailing group !!

Regine Velasquez collectables and material trade or exchange between fans . . .





20 FEB - check out the new fab dress of Regine in the COOL section of the Picture Bin.
There's a message to the good fans of Regine near the button of Bulletin Board #13 of the INSIDE BUZZ
The Poster for MATRIX 2?



Nope, it's the poster for the upcoming
Regine and Jaya concert!



Awesome looking no?
I bet Regine had something to do with
this fab idea. Ms. Creative she is.
_____________________________

A NEW Song Bird cover!

Poster in Regine's Picture Bin

New fan shots in the Picture Bin -
In case you haven't heard
Regine's Official web site
is coming out. Due about
the time of her birthday!

DELAYED! MAYBE IN MAY . .

Forum Boards
on Regine that
are monitor by
the web maker of
the Regine site
ASIA'S SONGBIRD

Regine's Recent Articles
Interactive Board
For fans who can never get enough
information on the country's top Peacock?



Regine Board on Phil Music
Regine Board on Charmed
Regine Board on another Fan Site
Visit the INSIDE BUZZ to get the latest updates and information . . .


There is no way to contact the
Song Bird by E-mail. However,
I have discovered years ago that
a kind sincere prayer for her is
usually delivered to her directly
by a guiding angel assigned to her
by the all-mighty. And I let to ask
that you Please add to your prayers
that her successes becomes the kind
of success all Filipinos - rich & poor,
can relate to and be proud of.

It's all about 'soul'
It's all about faith
and a deeper devotion -
It's all about Soul
because under the love
is a stronger emotion . .
She's got to be strong
because so many things
can easily go wrong
and she got to stay in control -
so many things
can drive her away
so why does she stay?
It's all about soul . . .
- Billy Joel


Last updates page Next

Back to Main Web Site Contents
For Regine Updates . . .

The Regine Mailing list

The Regine Mailing list